☰ Cardiff Scientific Society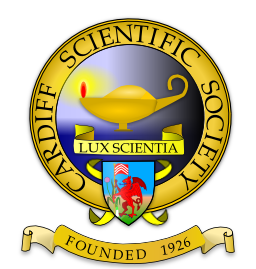 Programme 2017-2018

Thank you to all our members, guests and particularly the speakers who supported our Society by attending our events. Our programme for 2017-2018 remains available here as a taster to prospective members whilst we work on next year's programme. We hope to see you in the autumn!
Membership

Click here for information on how to join the Society.
Directions

Click here for for directions.